How I Generated A 6 Figure Annual Income On Fiverr.
After being a stockbroker for 10 years and then finally working with my brother over at HouseHoldHacker and building that YouTube channel up to nearly 5 million subs, I finally found Fiverr a micro services site that enabled sellers to make a living selling virtually anything.
I found it amazing that within 2 weeks I was earning $500 a week then just 1 month in over $3,000. This did not stop when I passed $10,000 a couple of months later. I realized I was on to something special and that I had a knack that many others did not.
Now this is a bit of a silly YouTube video I put together but it shows you that even then I was making this money. I will find the other one also which is old but verifies these orders and earnings.
Here below is another YouTube video showing orders in que, earnings and ratings.
Fiverr is a platform for millions of people to sell their services for $5. The site is pretty much genius and you can find incredible deals for just $5 bucks all day long. Anything ranging from tweets, pin
The profits are not as small as they seem and a lot of people are actually making a full-time income off the site. From my experience I will show you how this is possible!
How I Made a Living On Fiverr
Most people see Fiverr and that you only make $ or $5 bucks to start and think they are selling themselves short. For a $5 gig, you actually only make $4 – and when you withdraw the funds to your PayPal account they take another 2% cut (so you would only make about $3.92 for a $5 gig). Essentially Fiverr takes about a 22% cut from your earnings which can be a a lot.
I simply did not let that deter me and within 3 months I earned my 1st $10,000 in 1 month through the platform. That's equivalent to a $120k yearly salary! My only downfall was actually getting to many orders per day. The average day I would be sitting on over 240 orders just waiting to be delivered.
My tips on the basics of how to make decent income and possibly a full-time salary through Fiverr are below.
1. Make it Worth Your Time

I attempted to choose gigs that could be done in a short amount of time. I knew I wouldn't be able to stand taking hour-long orders to make less than $4. Think the same way and scale the business easier. Some ideas for example gigs include:
Retweet someones tweet
Making someone a collaborator on your large pinterest account
A few ebooks with social media tips
Instagram growth tips
Social media services (promoting people's stuff on your own pages)
Kindle formatting
Converting files
Video testimonials
2. It is all about the Upsell!
If you're only taking $5 gigs, it would take thousands of them to really make decent money. A lot of people who used to purchase my $10 and $25 gigs instead of my $5 gig based on what they receive for those tiers. Try to package your gigs to have really strong upgrades so people are more tempted to spend more on the product.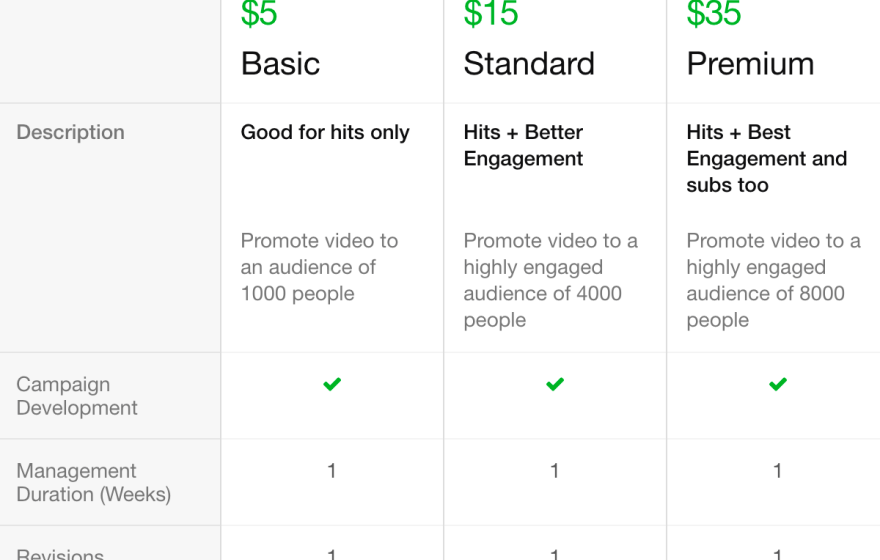 3. Automate if You Can
If you're able to make a gig in which you can automate it through outsourcing, you will be able to deliver gigs 24/7. I know I did with an instagram tool.
4. If the Gig Doesn't Sell, Switch It
If you've released a gig that hasn't sold for months, it's time to switch it out. Keep publishing gigs until they sell and get reviews, and switch out the ones that aren't getting bought.
5. Build Ratings
In January and February, I made an average of around $3,000/month, but in March I earned $4,000. It's definitely not much; however, it shows that the testimonials and reviews really helped with converting window shoppers to buyers.
6. Say "No" Sometimes
Along the same lines of tip #1, you're going to need to say "no" to gigs that aren't worth your time. People may message you for custom orders, and if they don't fit you time-wise, you'll need to know how to reject them even if they bring in more income.
On the other hand it's good to take what comes when you first start selling as you need to rack up reviews. However, as you build your profile make sure you understand your value and make sure you're only doing what's worth your time.
7. Track Your Views, Sales, and Ratings
Track your progress through their analytics. Make sure you're continuously growing and using the above tactics to improve your listings and profile. Remember – if a gig isn't selling, switch it out.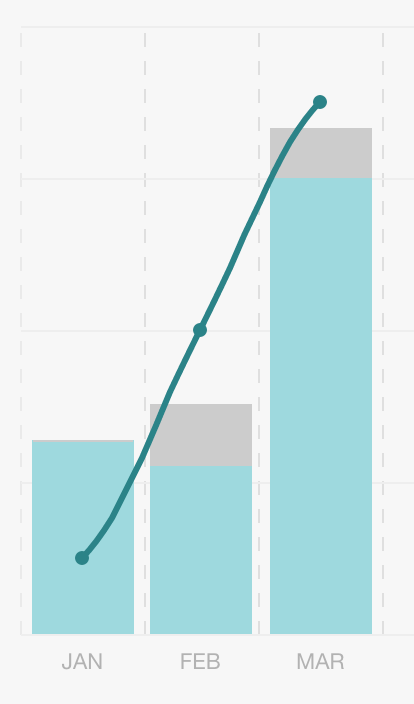 8. Work on Reaching Level 1 & 2 Seller Status
The benefits of being a level 1 and level 2 seller are mainly 1. the badge you receive that gives you credibility, 2. the ability to price your basic gigs for more, and 3. the ability to add more gigs (you can only put a max of 7 as a beginner seller).

Level 1 seller allows for these perks:
Level 2 seller allows for these perks:
Conclusion
A lot of money can be made on Fiverr because many people will just quit working for $5 in the beginning. Many people won't understand that once you build a portfolio on Fiverr, you can charge more and more. I have done this 2 separate times on fiverr so that indeed proves there is a system to it and not just dumb luck.